Currently
Facebook
To keep up with events please join our Facebook page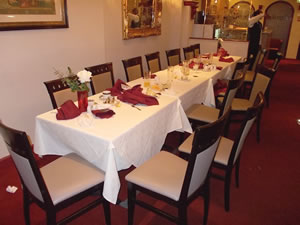 Come and chat with us on the Jabber service provided by Mike Chat
Ottimathics for those who can remember the night in question a few years ago.
A weird guy with a ring tone and beard dropped into the office to give me this.
We still have not decided when but we will be going to Bletchley Park combined with an extraordinary meeting with Miltonkeynes.pm.
We meet
On the 1st Tuesday of every month at 6.00pm at Mackenzies's Restaurant.
On the 3rd Tuesday of every month we sometimes but not often hoof over to Glos LUG for a technical meeting at Message Labs when we can make it.
We also make regular trips to the technical meetings at the Birmingham Perl Mongers on the last Wednesday of the month.
Redditch and Bromsgrove LUG have a meeting randomly and we will get to go to one soon, we said that earlier and did not manage it, but we will get there sometime honest.
Less often we go to the Worcester Astronomical Society which is always worth a trip.
The Python West Midlands has been going a while now in Birmingham so we may be taking a trip out to see them sometime.
As our numbers have increased, unless otherwise informed we will not be meeting at Creative Spaces, Map.
136a Worcester Road,
Malvern Link,
Worcs.
Tel:01684-561495
Altough you can always pop in for a chat whenever you are passing.
If you
Would like to know more about our group
please email
or phone Phil on 01684-561495